↓ Read on to see this amazing video
If you're looking for a great place to get away from it all and explore the depths of nature, look no further than the Charlotte area. With its numerous lakes and the activities these waters offer, Charlotte is a great place to cool off in the summer. But have you ever wondered which of these lakes is the deepest? The answer is none other than beautiful Lake Norman.
Let's explore the deepest lake in the Charlotte area that offers breathtaking views and exhilarating experiences. Whether you are an avid fisherman, a nature lover or just curious about what lies beneath, join us on a journey as we uncover this hidden gem.
History of Lake Norman
Lake Norman is an incredible man-made reservoir that spans the Catawba River. Located just north of Charlotte, North Carolina, it has become a popular spot for people looking to enjoy the great outdoors.
The lake was created in 1963 when Duke Energy, an electric company, completed construction of the Cowans Ford Dam across the Catawba River. This created a body of water that stretched 34 miles long and 9 miles wide, officially making this lake the largest man-made body of water in North Carolina.
The lake was named for former Duke Energy President Norman Cocke. This scenic lake was built in 1963 to control flooding and provide hydroelectric power to the area.
Despite its relatively young age, Lake Norman has become a popular outdoor recreation and exploration destination. Boating, fishing, swimming and water sports are popular pastimes.
Here are a few facts about Lake Norman:
It is the deepest lake in the Charlotte area, with a maximum depth of 112 feet.
It has 520 miles of shoreline.
It covers 32,510 hectares.
The average water temperature is around 70 degrees Fahrenheit year-round.
The lake is home to various species of fish such as largemouth bass, striped bass, bluegill, catfish and crappie.
The depth of Lake Norman
Lake Norman is incredibly deep, with its deepest points reaching an impressive 112 feet. It has been dubbed the 'Loch Ness' of the east coast, with numerous stories of mysterious sightings over the years. Loch Ness is the deepest lake in Scotland, measuring over 744.6 feet deep at its maximum depth, and the Loch Ness Monster is said to live here. Lake Norman is certainly not that deep, but it holds its own secrets in its depths.
There have been numerous reports of sightings of a mysterious creature, Normie, the Norman monster, lurking in the waters of Lake Norman. Many locals have published stories about an aquatic animal, often referred to as a sea monster, believed to live in the lake. Some of these sightings have been documented while others remain unconfirmed, all adding to the mystery of Lake Norman's mysterious depths.
Activities around Lake Norman
The deep depths of Lake Norman have become an attraction for divers, adventure seekers and scientists alike. It is an excellent destination for deep diving as the deep water visibility is incredibly clear.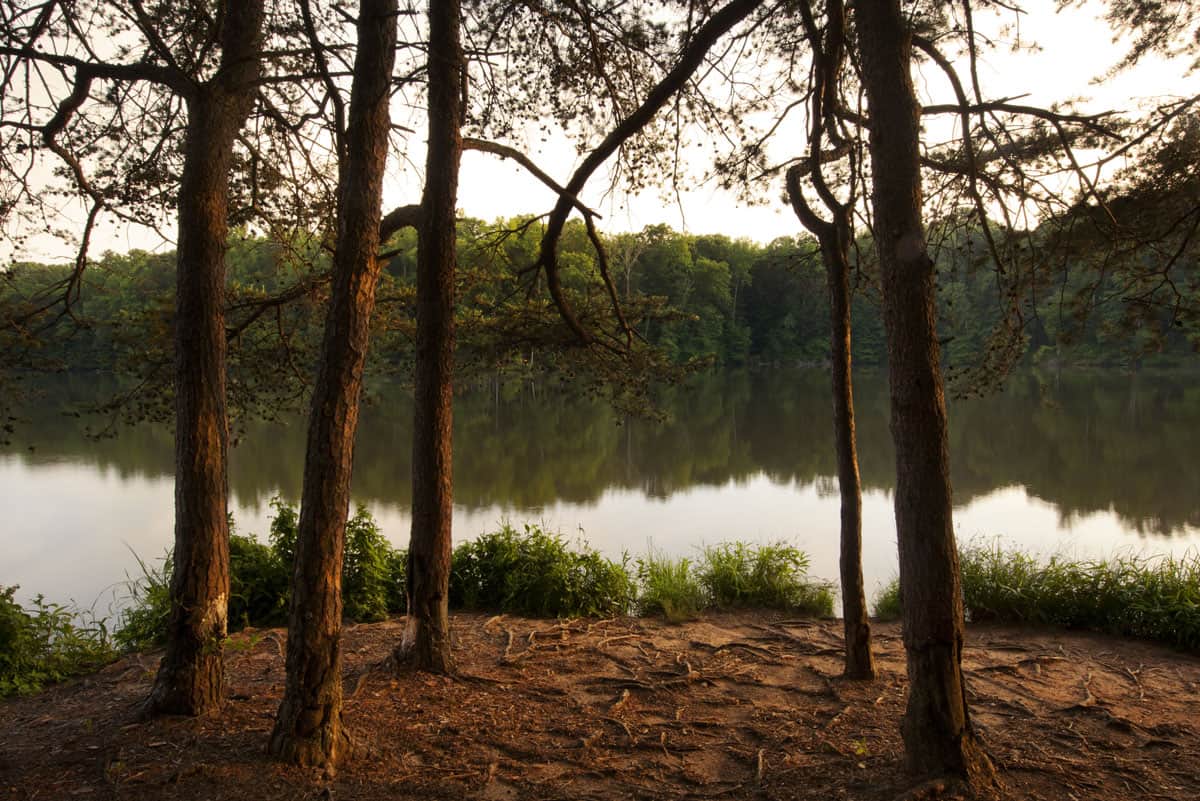 Dive deep
The lake offers a unique opportunity to explore its depths and come face to face with its deep sea species and mysterious creatures (perhaps even a sighting of the elusive Normie, the Norman monster!). Those brave enough to explore the depths can find a number of fascinating sights. The lake contains numerous shipwrecks, ruins from a bygone era, and plants and animals adapted to life in deep water.
Several deep-sea species have been observed in the lake, some of which reach impressive sizes. For those interested in wildlife, deep diving is an excellent way to explore, observe and learn about the various species of fish and other creatures that call Lake Norman home.
Whether you are looking for a deep diving adventure or you are searching for the mysterious Norman Monster, Lake Norman is sure to offer an unforgettable deep diving experience.
fishing and boating
As well as being an excellent spot for scuba diving, Lake Norman is also a popular destination for fishing and water activities. Its deep depths provide an ideal environment for many species of fish. Boating, wakeboarding, and swimming are also popular activities enjoyed by both locals and visitors.
canoeing and kayaking
Many love to canoe or kayak on the lake as Lake Norman has numerous bays and islands that offer great places to explore. There are also several canoe and kayak rentals in the area, so visitors can explore the lake without bringing their own boat.
Whatever you are looking for, Lake Norman has something to offer. Whether you are interested in exploring its deep depths, fishing or just enjoying the stunning scenery, it is a fantastic destination for a day or weekend trip.
Wildlife in Lake Norman
Lake Norman also offers a unique wildlife habitat. The depth of the lake creates a diverse environment for wildlife, as different depths provide different temperatures, oxygen levels, and food sources for the wildlife that live in the lake.
Its deep depths and numerous bays provide a paradise for many species of fish, birds and other animals.
Fish
Various species of fish call this lake home. One of the most common among anglers is the largemouth bass. This fish is abundant throughout the lake. Other species of perch, such as B. spotted bass and smallmouth bass are also found in the lake.
Other fish commonly found in Lake Norman include Catfish, Crappie, Bluegill, Grouper, Sunfish and Carp. These fish can be found in the deeper depths and shallow shores of the lake.
Besides these species, the lake is home to several endangered species. These include the American eel and several species of turtles.
birds
Lake Norman is also home to many species of birds, both permanent residents and migratory species. Large numbers of tundra swans, Canadian geese and other waterfowl can be seen on the lake during the regular migration season. These deep-diving birds can soar above the lake in search of food in the deep waters.
Other common species include ducks, gulls, cormorants, osprey and bald eagles. These birds are often seen on the lake shore in search of food and nesting sites. The birds are attracted to the lake's abundance of fish, frogs and other small creatures.
Plant
The lake also serves as a vital habitat for numerous plant species such as underwater grasses, deep-rooted trees and algae. These plants provide a food source for the lake's wildlife. These plants not only provide food, but also help keep the lake's water clean and balanced.
Lake Norman is an essential habitat for various species of animals, from fish to birds to plants. The wide and deep waters of the lake are a safe home for these creatures. Also, it offers visitors an unforgettable experience that allows them to interact with nature on a deeper level.
Whether you're fishing for your next big catch or just enjoying all that nature has to offer, there's something for everyone here. And with a healthy ecosystem and abundant resources, Lake Norman provides hours of entertainment and exploration. So come down, explore the depths of Lake Norman and discover all its wonders.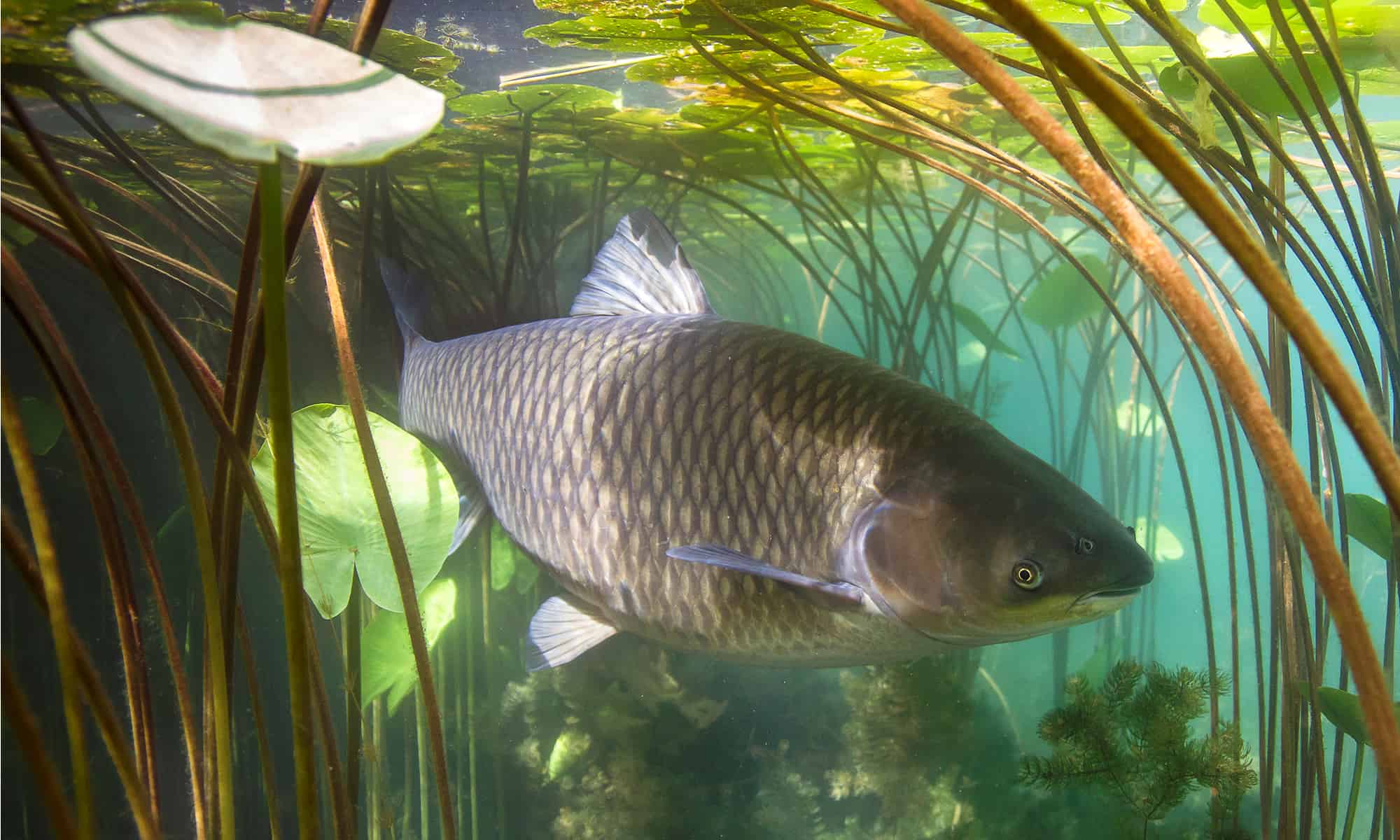 Next
#Discover #deepest #lake #Charlotte #area